I'm giving gave away a shelf. – who wants it?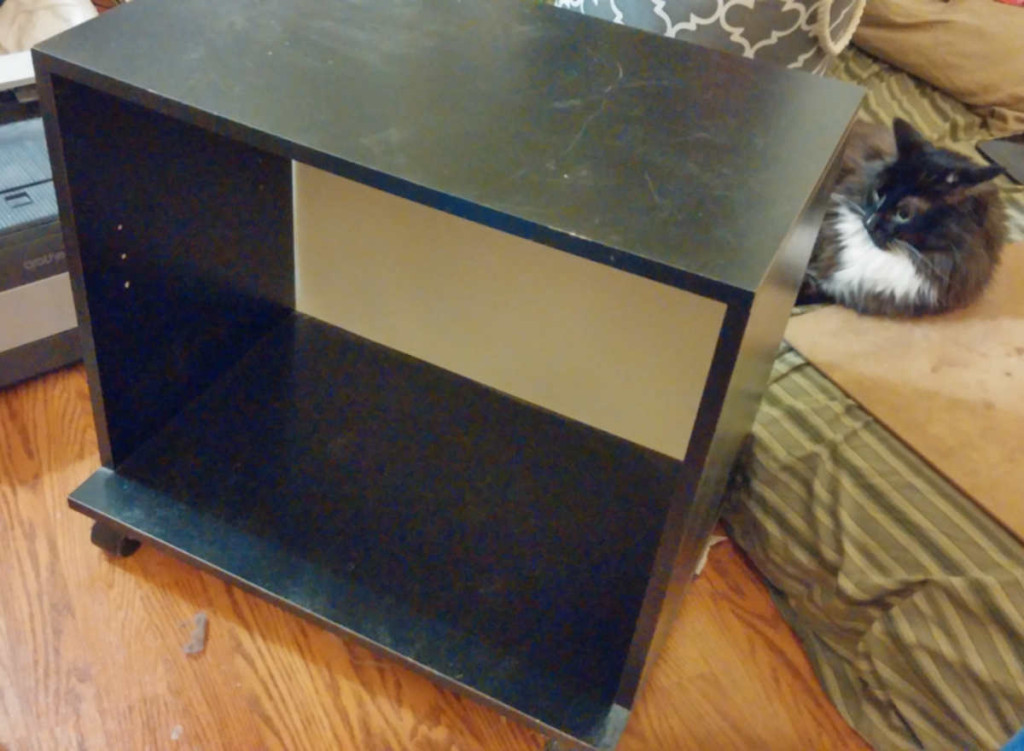 It's 23.5″ L x 16.5″ W x 21″ H (height includes wheels), but there's a lip on the front bottom and an overhang on the back, so the top and bottom are a little less wide than the whole thing.
I've used it for about 5 years to hold up my laser printer and contain cd binders and large books; before that it was a friend's TV stand. It's a bit wobbly because the middle shelf that used to brace it went missing. I nailed a piece of illustration board to the back to shore it up. It has semi-functional wheels.
It's no showpiece, but it probably has years of service left in it as long as you don't wrestle with it or shake it to death with an inkjet printer. Or you could break it down and use the parts for something — the boards are pretty solid.
If you want it, say so in a comment, message, or email to colin@colintedford.com.
And now it has a new home!