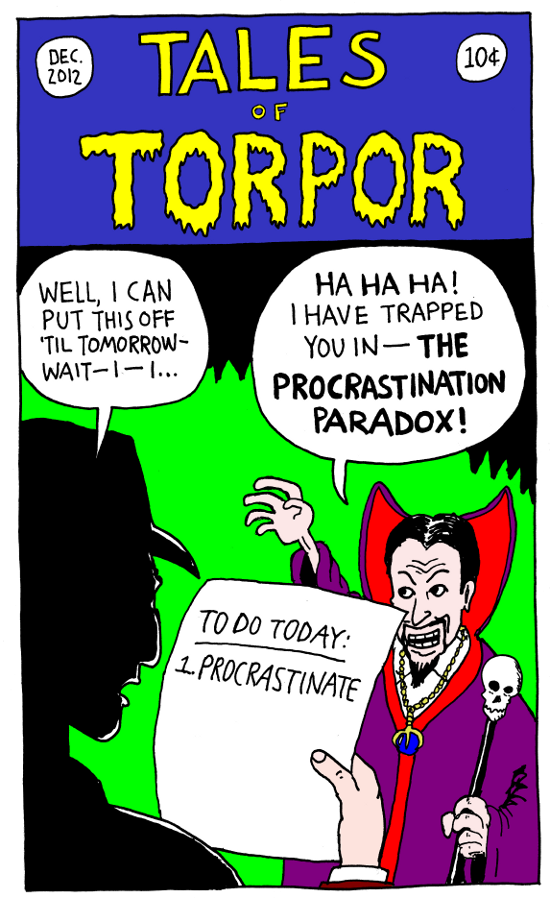 Image: a fifties-style horror comic cover (title: Tales of Torpor).
In the foreground, a silhouetted man in a fedora looks at a piece of paper in his hand with the words, "To Do Today: 1. Procrastinate" and says, "Well, I can put this off 'til tomorrow – wait – I – I -"
An evil sorcerer gestures and says, "Ha ha ha! I have trapped you in – The Procrastination Paradox!"
Whoa, color! I made this for a Christmas gift shirt.
- The Procrastination Paradox -